Please leave all of plant desing to us
Since opening in 1984, until now, Fukuoka prefecture Kitakyushu city plant engineering specialized manufacturer "TSUBASA ENGINEERING SERVICE Co., Ltd." has offered a wide range of support: basic design, piping design, technical analysis, material procurement of various plants such as steelmaking, petrochemical and nuclear power.
On this page, we will introduce our achievements and examples.
Steel Plant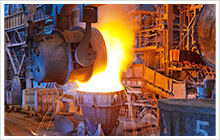 A Steel plant is a factory facility where a series of facilities for refining iron from raw materials are assembled.
We are designing various related facilities, such as "pig iron facilities" (blast furnaces) to remove pig iron from iron ore, "steelmaking facilities" to remove impurities from pig iron and take out steel, "rolling facilities" to process cast iron into product shape.
Material processing facilities, Steel making facilities, Copper making facilities
Petroleum / Chemical plant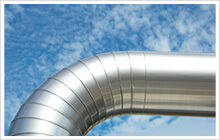 In modern times, what is indispensable for living a rich life is petrochemical products.
Making the best use of our own technology and knowledge of plant design and piping design, we are desining various related facilities. such as "petroleum refining facilities", "petrochemical faciities", "general chemical facitlities", "energy faciities".
Our technical skill will be helpful to requests for safe and secure products and facility that produces energy.
Petroleum refining facilities, Petroleum facilities, General chemical facilities, Energy facilities
Environment / Recycling plant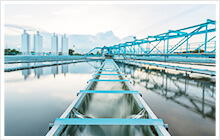 As the scale of the industry has expanded, people have discussed problems of environmental destruction due to waste and polluted water.
In order to solve this problem, demand for high-performance environmental and recycling plants is rising.
In an environment and recycling plant where different facility designs are required depending on the target of processing and recycling, we will make proposals based on abundant achievements and reliable technological capabilities in response to requests from various plants: industrial waste garbage incineration (heat recovery) plant, garbage recycling plant, water treatment plant (sewege treatment), waste heat recovery power plant.
Garbage disposal facilities, Activated sludge facilities, Waste treatment facilities, Recycling facilities
Electric power / geothermal power generation / nuclear power plant
Nuclear power is a clean energy that enables power generation at low cost, and less waste such as CO2.
However, advanced safety control is indispensable for stable power supply.
Our company has high technical ability to design power / geothermal power generation / nuclear power plant that realizes it.
Utilizing our know-how over 30 years to the fullest, we offer the industry's highest level of quality and safety.
Thermal power generation facilities, Geothermal power generation facilities, Cogeneration facilities (combined coal power generation facilities), Nuclear fuel reprocessing facilities
Energy plant
LNG (Liquefied Natural Gas) containing methane as its main component is attracting attention as a clean energy with less environmental impact, because it emits less CO2 than other fossil fuels.
An excellent LNG plant is indispensable for the liquefaction process of liquefying natural gas (difficult to transport and store because the volume is large as it is gas) to -196 ° C or lower.
With our company accumulating abundant know-how in various industrial plant design and piping designs, efficient cooling can be realized while suppressing energy consumption.
We respond to customer's request with industry's highest level of plant engineering.
LNG facilities